The Alamo
interactive installation and performance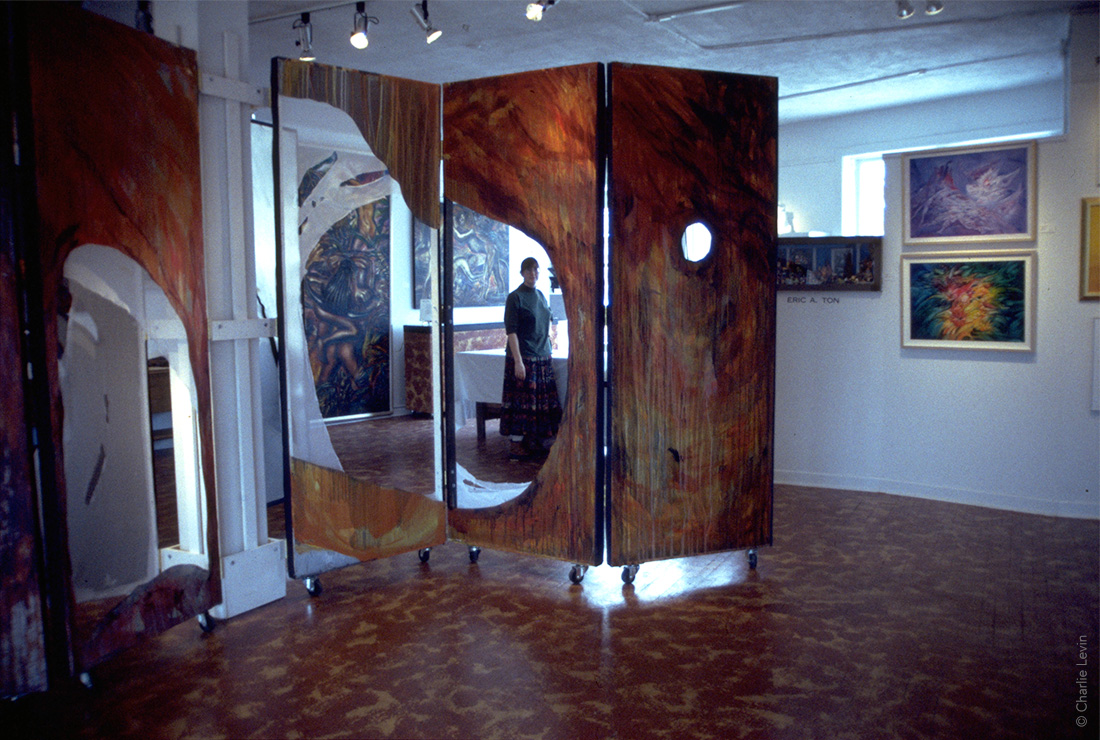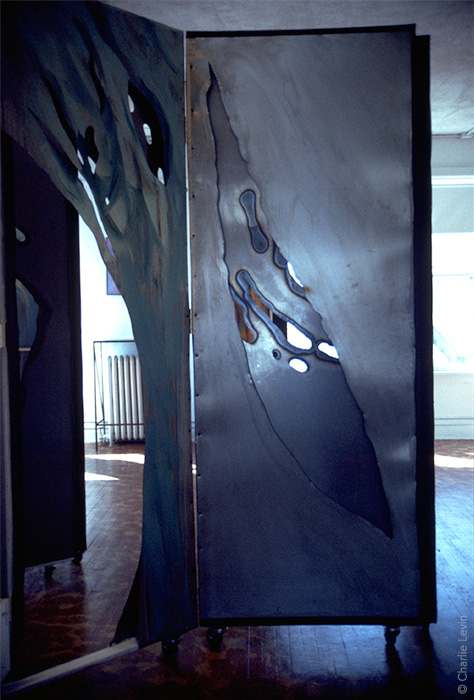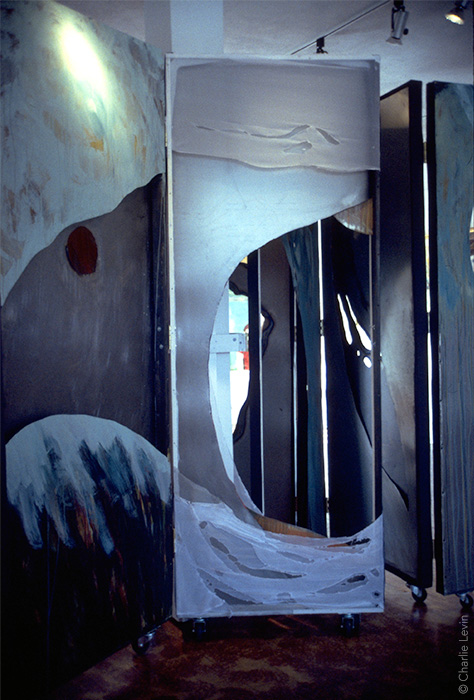 The Alamo
interactive installation and performance
A human-sized book. A body to walk through. An internal landscape. The Alamo is a moveable, sculptural installation constructed out of four two-sided, three-panel folding screens on wheels hinged together at a center pole, creating a model of a personal realm. In the undescribed times in transition between eras in our own lives, the inner world is unfolded, re-explored, and re-arranged, then closed up again and put away. We all have our own private "Alamo."
The panels progress from predominantly solid on the outer panels. to predominantly open on the inner panels. Closed, its small holes hint to the worlds inside. Open, people can walk through the panels, in effect walking through the heart of the body or the book. Residing in an open area, its shapes and openings make it inherently related to whatever space it inhabits, offering new vistas and spaces.
The moveable panels shift and change as the viewers fill its spaces and create their own, ranging from a closed box (3x3x8 ft.) to its full extension at almost 20 ft. round.
Combinations of steel, fabric, window screen, paint, solid areas and open areas allow unlimited variations of access, perception, and privacy.
This free-standing installation was also the site for a performance. Staged in the round, it provided completely different views and soundscapes to the audience side by side.
Performance developed in collaboration with
Melissa Colten (text)
Carty Fox (sound design)
Raven Wilder (choreography)
Performed by
Dawn Bach
Lisa Biggs
Lauren Campedelli
Julie Daley
-------------------------
Exhibition
Aldo Castillo Gallery / Chicago / 1994